Yoshi Enters the screen and have smile on his face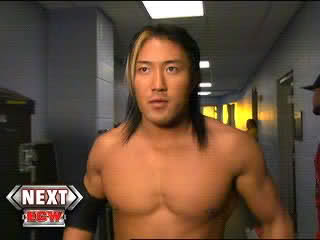 Michael Cole: how dare yoshi show his face in RWF he kidnapped people that not right.
Yoshi: Hello, RWF Fanbase I have left Zack's Dad and the Big O in a Arena in New York and this is where Zack will have to travel before next week show when i will put him down and buried him alive.
Crowd looks shooked
Michael Cole: Yoshi got friends weird.
Yoshi: look i am going tbh honest this time i not going be putting up with your jokes, and funny business as am not the yoshi everyone knows
Crowd - Your a Jobber
Yoshi: I am no jobber, i am yoshi the one man who will end Zack Ryder, and then i put the odds here if i don't beat for the Internet Championship i will leave RWF as i know i will beat you as i am yoshi and i will win for am no jobber. and also Zack why don't go do the thing you do best, crying on youtube and moaning on twitter, #NoMoreRyder
Michael Cole: did yoshi just say he would quit RWF.
TBC by Zack Ryder