[World Heavyweight Championship Main Event RWF PPV Winterbrawl,
Match Result - Stone Cold Vs Austin Aries]
Micheal Cole: Up next our main event for the evening, and its not just any main event, because we are Live at RWF Presenting it's first PPV, Winter Brawl!
Jerry 'The King' Lawler: And it's for the World Heavyweight Championship, we're about to see history been made right infront of our eyes!
Jim Ross: The Texas Rattlesnake Stone COLD Steve Austin was get to go with The Miz, but due to injury he'll be sidlined for a while.
Micheal Cole: Eric Bischoff earlier tonight announced a 6 man elimination match up for the Number One Contendership, to replace Miz here tonight.
Jerry 'The King' Lawler: The match was ofcourse won by Austin Aries and now he'll face Stone Cold for the WHC title up next!
Ladies & Gentleman our next match is for the final round of the tournemant and for the World Heavyweight Championship
Our first contender is from Minneapolis, Minnesota at 5 ft 9 inches weighing 210 lbs, Austin Ariess!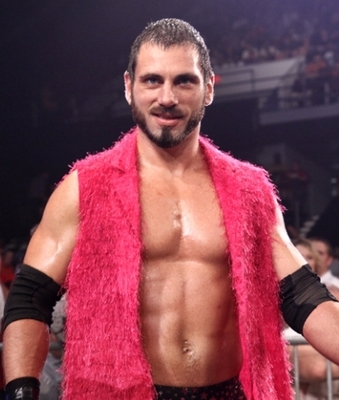 Making his way to the ring, from Victoria, Texas at 6 ft 1 inches weighing in at 252 pounds. Stone Cold, Steve Austinn!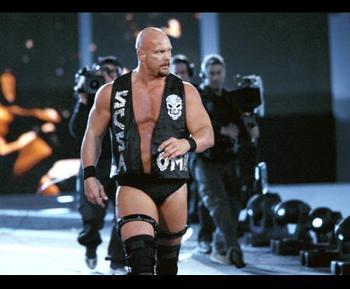 Both men look at the championship as the referee holds it up high for everyone to see whats in stake. After an intensive stare down both wrestlers engange in a lockup but Stone Cold powers out! Austin Aries seems to be ready to be the next World Heavyweight Championship and fights vigourosly to obtain it. As he kicks Stone Cold right outside of the wring not once but three times! Taunting in complete arrogance as the Rattlesnake tries to fight back.
Stone Cold has had enough, as he takes advantage in the match and starts attacking Aries. A match did Austin Aries seemed to be winning completely turns around when a mudhole gets stomped and walked dry! Although there is some struggle....Stunner! and Steven Austin goes straight for the pin! 1...2..
Aries Kicks out! As he tried to get back in the match Stone Cold gives no room for error. It's a true battle for the World Heavyweight Championship, as Austin Aries seems to regain momentum and hits Stone Cold with a devastating Brainbuster and goes straight for pinfall, but...ropebreak! The Referee signs for the ropes and Aries has to break his pin. Stone Cold punches him right out of the ring and follows him after his signature Middlefinger taunt.
Aries manages to pull a sneak attack! suplexing The Texas Rattlesnake right on top of the steel steps! But Steve Austin doesn't seem done yet as he gets back up and puts Austin Aries right through the barricade! Stone cold throws him straight back inside of the ring and follows it with his signature, pointing elbow drop! Stunner!..1..2...NO Kick out! Austin Aries is showing great spirit as he's not ready to lose just yet! as he gets pumped for a momentum boost!
Aries manages to fight back as he hits another powerfull Brainbuster! The ropes seem far now is this it? Austin Aries goes straight for pinfall and...1...2...Stone Cold Kicks out! What an amazing match up! The Rattlesnake seems ready to finish this as he goes for the lou thesz press!
Stone Cold hits Austin Aries with another STUNNER STUNNER! and goes for the pinfall...1..2..Aries Kicks out! Austin Aries just won't quit, with such determination. Although Austin 3:16 isn't done yet and hits Aries with the third STUNNER STUNNER! Oh my god it looks like we have a new World Heavyweight Champion....1...2...3...
Stone Cold Steve Austin has done it! He's won the match and Championship belt!
[Result - New "WHC" Stone Cold Wins by Pinfall]