RWF returns from commercial
Cole:
Who is this guy?
King:
Mr. Anderson from TNA fame Cole. You idiot. Now shut up he is about to speak.
Anderson reaches for his signature mic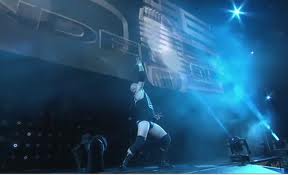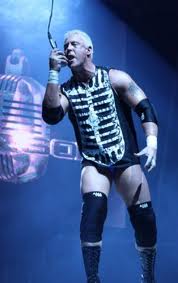 Anderson:
Good evening ladies and assholes
Crowd cheers
Anderson:
I have been sitting at home watching RWF and I see another company Eric Bitchoff is gonna run into the ground. I vowed to combat this the only way I know how, by being an…..
Crowd screams ASSHOLE
Anderson:
Now Bishoff, you associate yourself with the dumbest stars in the business. First it was a roided hippie by the name of Hulk Hogan and those other no names that hid behind a logo. Now you are with a roided hungry retard and a guy who got in bed with your boss's daughter to propel his career.
Cole:
This Mr.Anderson is so disrespectful to the corporation. I hope they come out and shut him up.
King:
Cole he is right about Ryback and Triple H. Although it seems that stable runs things here.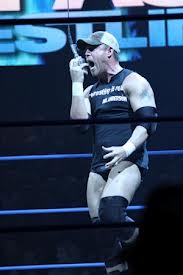 Anderson:
Now I know I am the new guy on the roster but we used to have this thing in TNA called Open Fight Night. In spirit of that I want a shot at the IC title. Ryback get your remedial ass out here and bring your handler Bischoff out here with you.
King:
Did he just call out Ryback?
Cole:
He must have a death wish.
King:
He has guts at least
Anderson waits for The Corporation to respond
{TBC by The Corporation ONLY}

**********************************************************************
AJ Styles: 2-4

Anderson: 0-0