The Miz Enter the ring with a big smile on his face.
The Miz: Tonight at the first ever RWF PPV called Winter Brawl i will win the final of the World Heavyweight Tournament and become the first RWF World Heavyweight Championship. I will hold on the title for years and years and no one will become World Champion.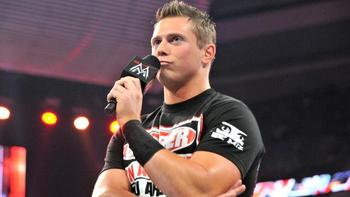 Crowd: Boo, You Suck.
The Miz: Really, Really Booing me again, once i beat the rattlesnake more like loser snake tonight in the Extreme Rules match and become World Heavyweight Champion and have a record of 4-0 at RWF then we see who sucks because
I'M THE MIZ AND I'M AWESOME
The Miz exits the ring

(End Promo)
**********************************************************************
Record-
The Miz- 3-0
Primo- 0-0